AIDEES Erasmus+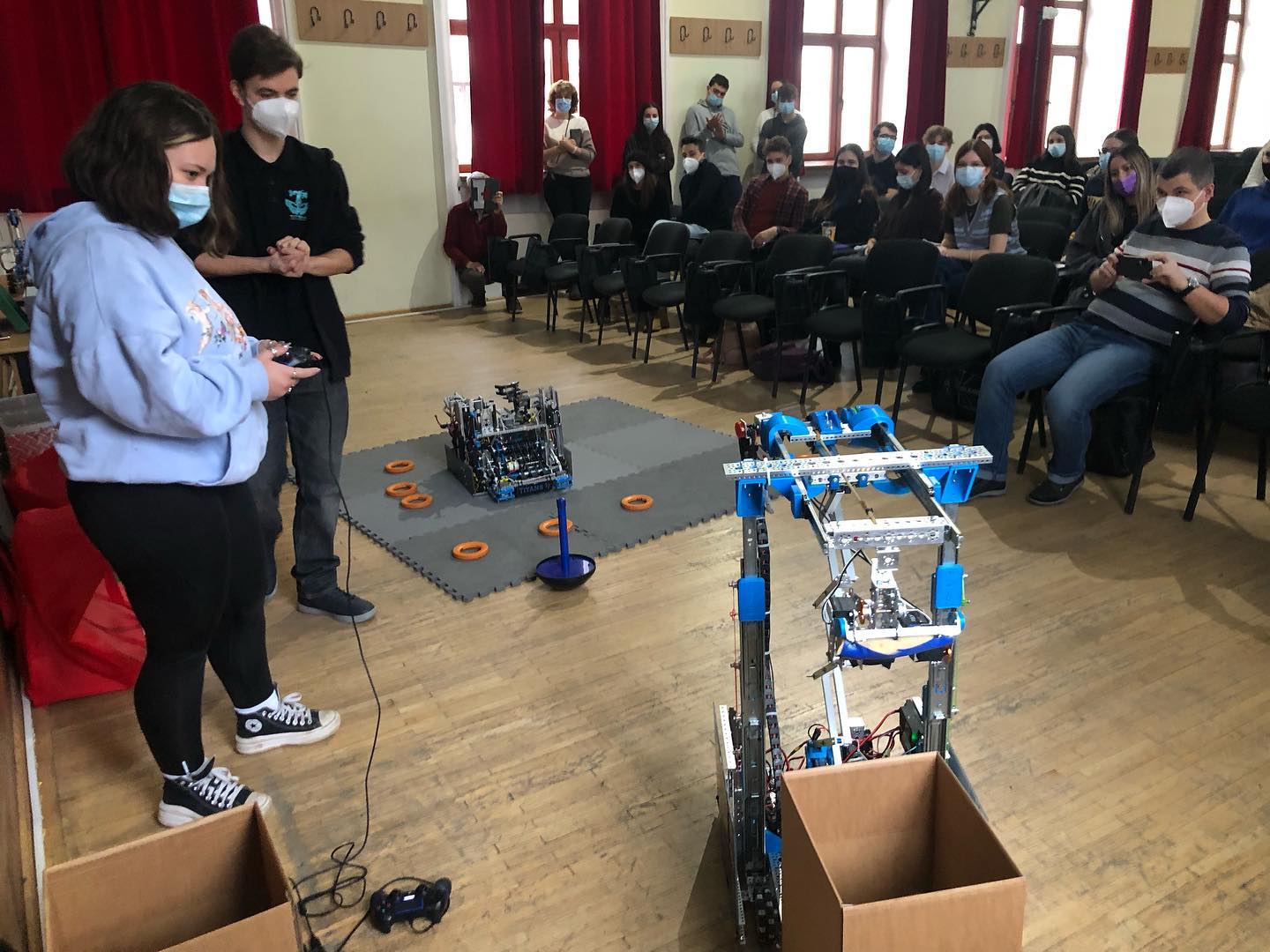 We had a wonderful experience with our friends from France, Spain, Italy and Slovenia in the AIDEES Erasmus+ project! Our guests benefited from our hands-on approach, as they were able to get a taste of the robots' functionalities right then and there, without any previous experience!

---
The First EcoRobot Event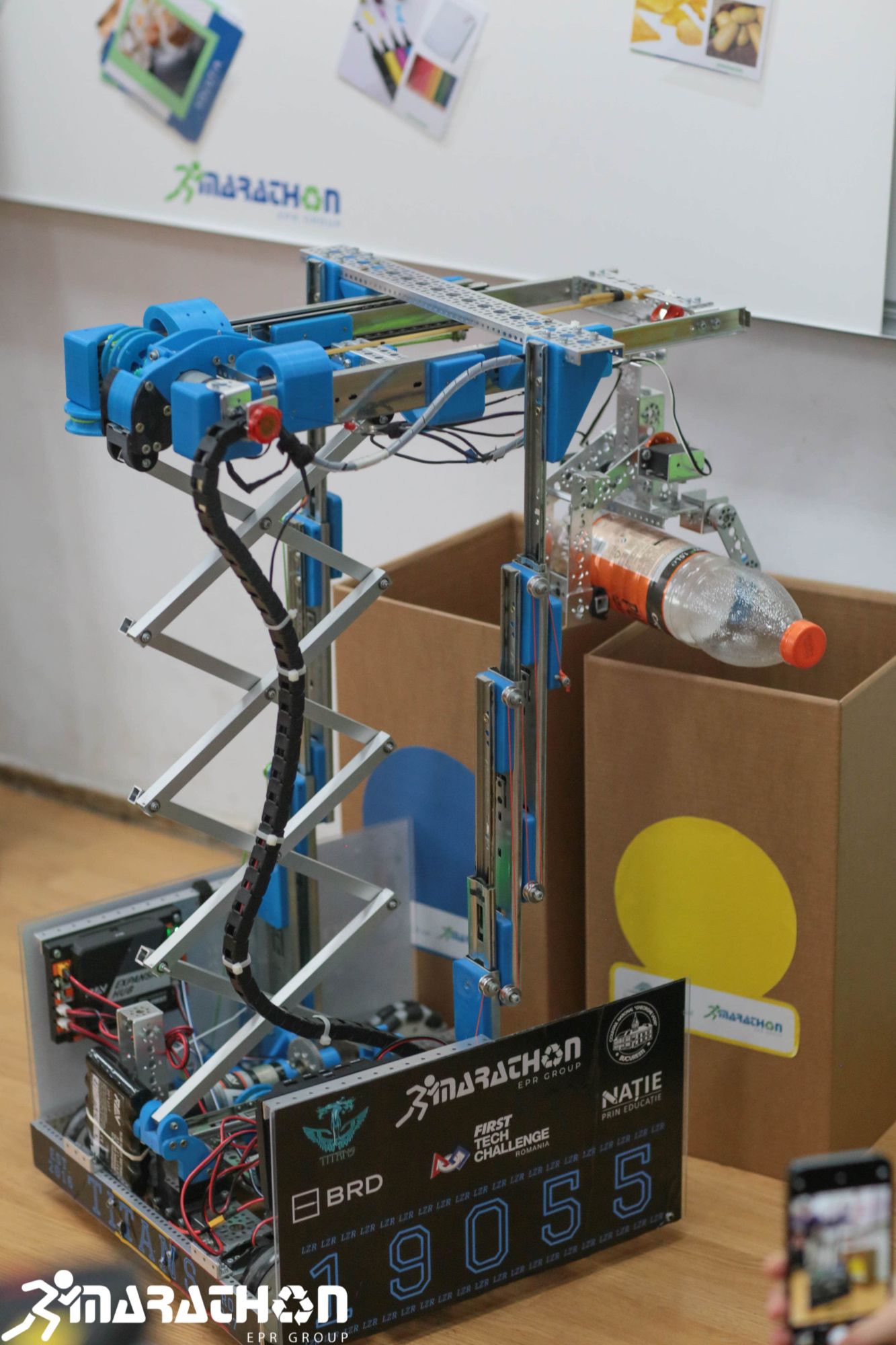 Gymnasium School No. 194 was the first educational unit where the series of workshops for children began and the school representatives are delighted with the project:

"The development of an educational program through which children acquire knowledge and motivation to act individually and in a team to solve problems related to environmental protection, aided by robotics, is an essential component of current education."
---
EcoRobot Project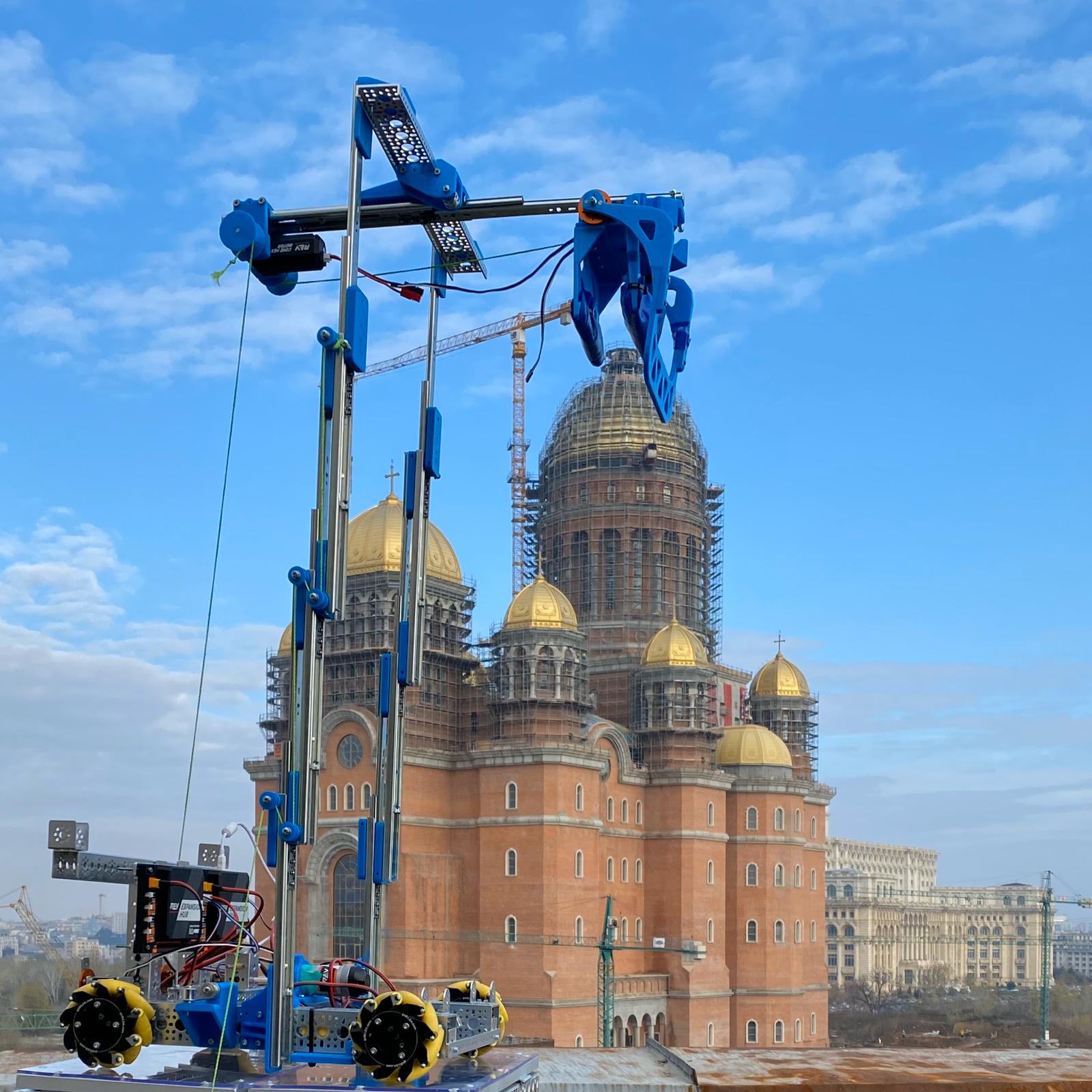 Marathon EPR & Titans present an ecological project that is meant to bring a cleaner environment to our world. We have decided to rebuild the Skystone robot for recycling usages and so far it has been a great opportunity to showcase our care for the beloved Earth! Let's simplify the recycling tasks so that we can live in a cleaner place!
---
Researchers' Night 2021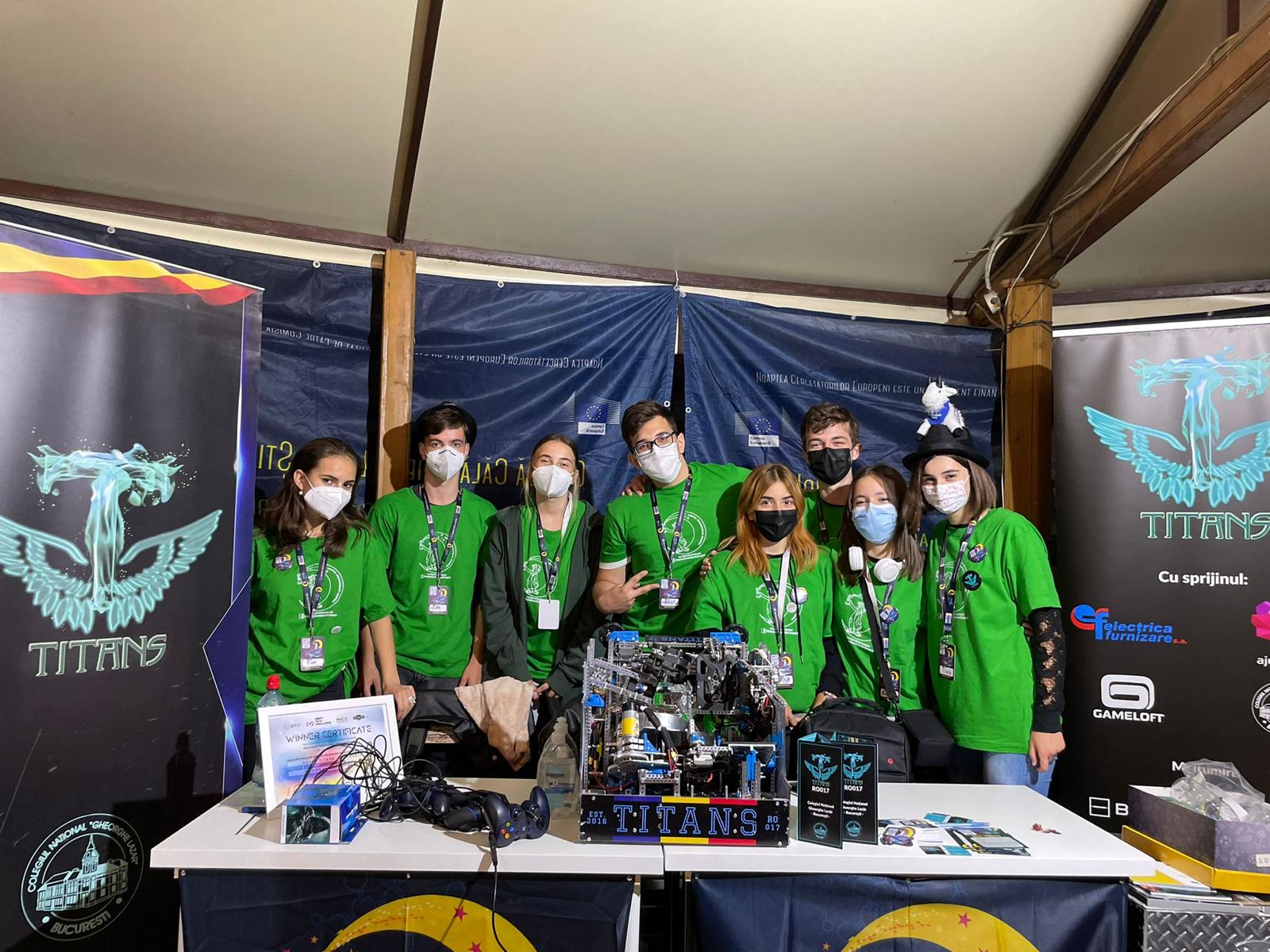 Our team showcased this year's robot at the Researchers' Night Bucharest, where they also held arduino and programming workshops for children. We are very grateful for seeing the next generation taking initiative and being so interested in STEM activities!
---
National Hybrid Championship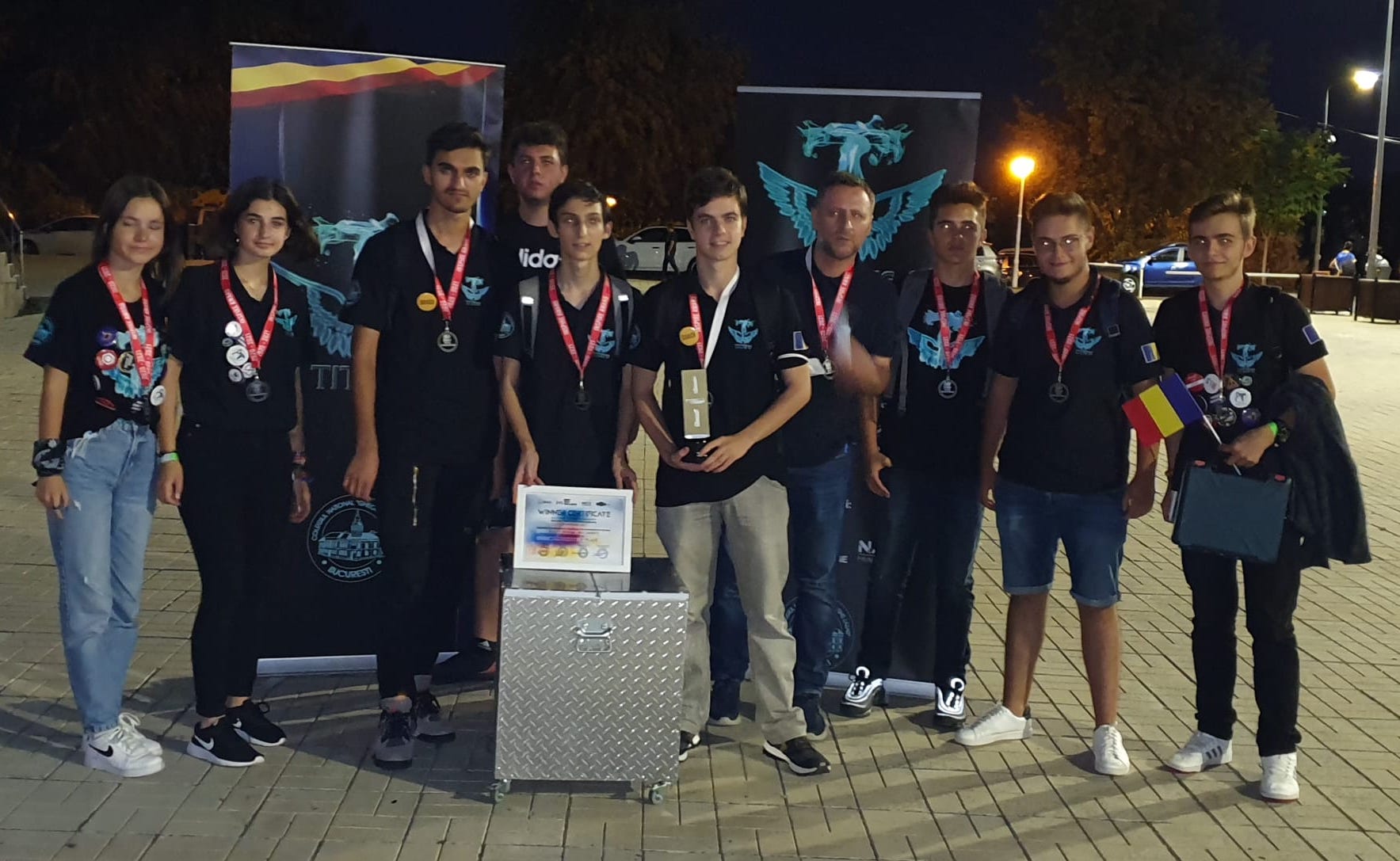 Dear Titans-readers, your support and good thoughts, along with our never-ending strive for success brought our team's accomplishments at the FTC National Championship. Titans has been listed as the Inspire Award 3rd Prize Winner, an award that is considered the most precious result a team could receive in the FIRST ecosystem. It is given to the team that has an accurate and complex robot that surpasses the basic tasks on the field. The Inspire Award winning team shares the FIRST values in its community and frequently proves initiative and determination. It has been a great pleasure reuniting with the other teams. We were on cloud nine while reviving the physical national stage atmosphere. We hope we will get together soon.
---
Quantum Robotics Demo
We were invited by Quantum Robotics to participate in their traditional qualifiers. It was the first traditional event of the season and it was a superb experience. We were finally able to show other teams how far we've come, to scope up the competition, and to further refine our autonomous and driving skills. We also had a great performance, winning second place.
Quantum Robotics also invited us and all the other teams that qualified to the national championship after the Bucharest Regional Qualifier to a practice session at their high school. It was a great way to identify other good teams for potential alliances at the national championship and to make final adjustments to the autonomous code. Three days before the national championship, Ignite Robotics also invited us to a practice session at their high school. We whole-heartedly agreed to participate, since we think that driver practice within the last few days is very important.
---
IOWA Invitational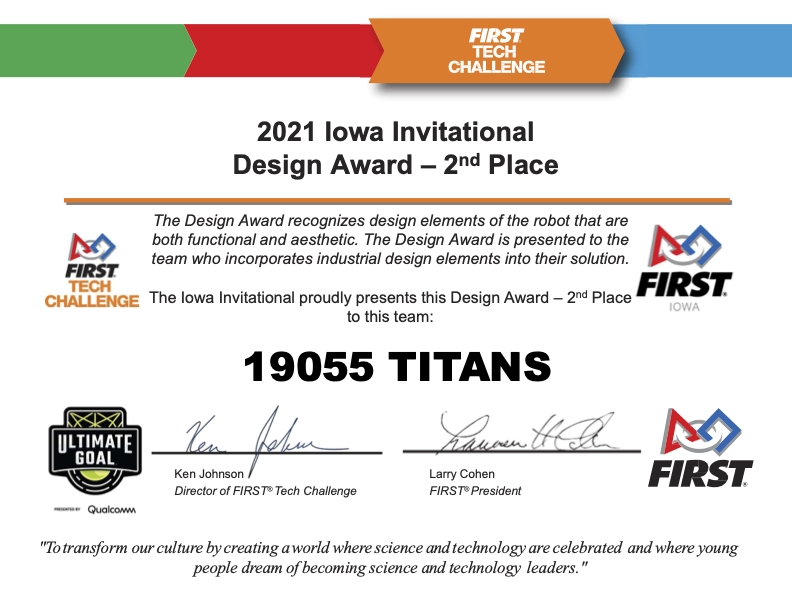 After our good result at the regional qualifiers in Bucharest, we were invited to participate in the Iowa Invitational, which along with the Maryland Tech Invitational are the biggest off-season FTC events in the United States. It was a great experience to play among great teams from around the world and we greatly improved our skills. We won Design Award, making this the second award in the Ultimate Goal 2020-2021 season, after the Inspire Award obtained during the regional competition.
---